One of the easiest animals to raise on your homestead are quail. They take up the least amount of room and are becoming very popular. Despite their small size you can still turn a profit raising them.
Quail can be raised for meat and eggs just like many other types of poultry. Quail eggs are the healthiest type of eggs to eat. When compared to other eggs, quail eggs are higher in protein, phosphorous, iron, vitamin A. Quail meat is considered to be a delicacy, many restaurants will pay top dollar for the meat. These little birds are also a very good source of fresh food for your own family as well. Also, raising quail require very little capital to start up. As well as these birds take a lot less time to hatch out compared to larger birds. This makes it a lot easier to get your quail business up and running.
Advantages of Raising Quail:
Quail are smaller and take a lot less space to raise, compared to chickens and ducks.
Quails grow at a very fast pace
Quails reach maturity and start laying eggs quicker then any other bird
It takes about 16-20 days to hatch out quail eggs ( most breeds for commercial farming take only 16 days, few breeds take longer)
Quail eggs are very nutritious
Their meat is very low in fat which also makes it a very healthy alternative
Housing for Quail 
Commercial Quail raising can be done in both deep litter and cages. Cages are preferred simply because diseases and other problems are less likely
Housing must be predator proof and checked daily for defects
Keep a well ventilated house, as well as ability for natural light to shine into their coop
Small wire fencing works best, quail can squeeze out of holes if the wire is to big
A pen measuring  120 cm length, 60 cm wide and 25 cm high would comfortably house 50 birds
If your housing is outdoors, quail love brush and branches to hide under. Don't put to many branches in the cage, or you could be having a egg hunt every day!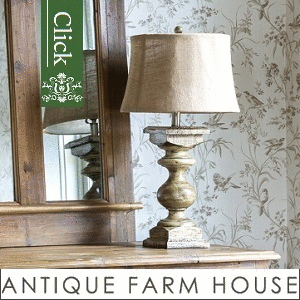 Feeding Your Quail
Adult quail eats on average of about 20 to 25 grams of food per day. Chick feed should contain 27% and adult feed 22-24% of protein. Most feed stores have a game bird feed that will meet the needs of your quail. While it wouldn't hurt to feed your quail a chicken feed, in most cases the protein isn't high enough. Which could potentially lead to slower growth and egg production. When giving water to your quail, its best to use a container made specifically for quail. Baby quail can drown in feeders very easily. If you want to save on getting new feeders chicken waters can be used by placing rocks or marbles in the bottom of the dish. Quail need fresh water daily. Scrubbing the containers out once a week is a good way to prevent diseases from spreading throughout the flock. Use a cleaner that is safe for animals, harsh chemicals like bleach when not properly washed can be deadly to your birds.
Hatching out babies
Quail are not broody like other types of poultry. They will not sit on their eggs, therefore you will have to put them in an incubator to hatch them out.  Most incubators require you to turn it on one day prior to placing eggs inside. This allows the incubator to get to temperature properly without harming the eggs with sudden drops of temperature.  Make sure to read the manual that comes with your incubator for more directions on setting up your incubator. Quail eggs take 16 to 20 days to hatch out. If you don't have a quail egg turner in your incubator, you must manually turn the eggs twice a day. Once chicks start hatching out keep them in a brooder separate from the adult birds. Baby quail will need a heat lamp for the first 3 weeks of life, or until they start to feather out. Keeping brooding area clean is very important for the young birds. Feed baby quails two times a day to ensure they have a constant supply of feed and water to ensure healthy growth.
Egg Production
Quail are similar to other poultry in the aspect, they all need adequate light to produce eggs. Allowing natural light to get into the house is one way to help egg production. You may also use a heat lamp to give additional light, especially in winter time when there isn't as much natural life available. Beware, when using heat lamps quail can be very sensitive to temperature change. Removing heat in the middle of winter can cause diseases to spread very quickly. We have had very good luck with using the heat lamps over winter, the quail are happier and they continue to produce eggs all year around. It is very important to keep their houses and cages cleaned on a regular basis. Bad hygiene can also effects the quails egg production as well. It is not necessary to keep a male quail unless you want to hatch out eggs. If you decide to keep any males, the best rule of thumb is have one male for every 5 females. (i.e 25 females + 5 males)